• "Headshine realize their dreams with chill, acoustic Cali rock. After being nominated for Best Acoustic Band for the OC Music Awards last year, Headshine embarked on a massive tour around the country which culminated with a show with The Wailers." 106.7FM KROQ
• "People have trust in my ear, they are going to dig what they hear so keep me posted when you're coming thru Vegas again and I'll send folks to go with me to further scope you out." -Senior Account Manager, CBS Radio, Las Vegas KMXB Mix 94.1 FM
• "Thank you for playing last week. We all really enjoyed your music. Next time you are traveling through northern California please let us know we would love to have you back any time. Thanks again!" Management at Six Rivers Brewery, Humboldt CA
• "Great Show last night by Ziggy Marley. He rocked the house! Headshine had a unique sound and was lots of fun." -Management Mt. Laurel Performing Arts Center in Pennsylvania
• "Everyone I talked to (and I watched too) thought you guys were excellent! I'd love to have you back." Talent Buyer, Chillin Music Festival, Tampa Florida
• "Mental states eased, the crowd was ready to sway as the opening band (and OC natives) Headshine hit the stage. This band had a laidback vibe and definitely did a great job of warming up the room for The Wailers with songs like "Better Things" OC Weekly
• "The guys were great, and the show was great and enjoyed by all. I got many comments from my people telling me the show was awesome. Maybe we can do it again!" -Talent Buyer at Newport Yachting Center in Rhode Island
• "Headshine did great - the band was exactly what I was hoping and played very well. Good vibe, good fit. Please be in touch with Milo in the future for bookings, he loved the band and both he and Alex were really stoked on the guys. Nice job." Talent Buyer The Lighthouse Cafe, Hermosa Beach
• "Nothing but positive and amazing reviews from students, colleagues, and staff. They were professional, on time, great to work with, and shared amazing talent. We will be putting this down in our records as a band to bring back in the very near future." -USU Events, Cal State University Northridge
• "We loved having them. I don't think I told you how much everyone enjoyed the music. They were amazing." -Management San Marcos Creek Vineyard, Paso Robles

• "This sounds great! I'm gonna give it a spin on my show tonight!" -91X FM, San Diego
• "Guests enjoyed it, people were definitely engaged." -Sr. Operations Manager, House of Blues Mandalay Bay, Las Vegas Nevada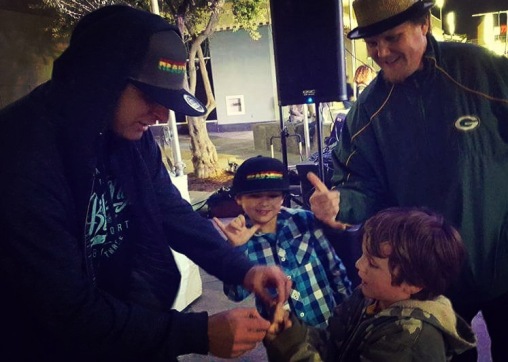 • "Headshine keeps it poppy and positive, very refreshing for a modern rock band. A song written and performed as a one-time demo reached the ears of major label producer Jim Perkins and that kick-started the Huntington Beach, Calif., band toward the national stage. Now the group is traveling cross country." Illinois Times
• "The students loved Headshine. There are requests for CDs and another performance. It was a pleasure having them perform for us." -Associated Students of Idaho State University
• "The show was really fun, and the crowd loved it. We'd love to have them back another time." -Management Silver Star, Park City Utah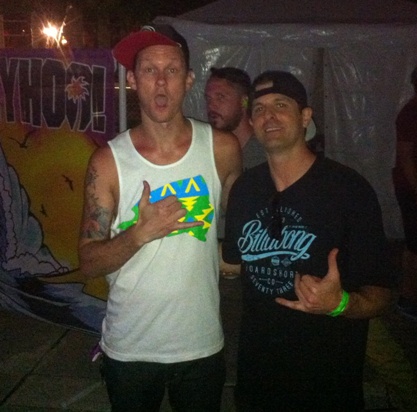 • "Headshine totally took over the vibe and rocked out. Unreal! Thanks so much to the guys for the pure entertainment. I hope you return when you're in the neighborhood. Best night of our summer." -Management, Zoggs, Delaware
• "They rocked the place! People were really stoked on the whole scene, and they definitely made their mark here in our town. I think we would sell out next time. It was over all an awesome night. We would really like to host them again." -Talent Buyer Old Princeton Landing, Half Moon Bay San Francisco
• "Headshine did an excellent job for the San Diego Brew Fest. We received positive feedback from the attendees and he did a great job." Talent Buyer Winter Brew Fest

• If anyone tries to catch a big wave without paddling, we have a few words for you... vaya con dios. US Open surf champ Brett Simpson makes the impossible look easy while shooting through a tube in Mexico. Check out "Simpo's No-Paddle Pit" featuring new music by Headshine now on Surfline that received over 125,000 views.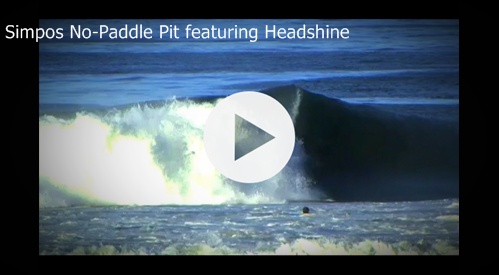 • "They were awesome! Everyone loved it. We would definitely like to have them back if they are interested. Thanks so much for hooking us up." -Manager of Orfila Vineyards, Escondido CA
• "Thank you so much for the entertainment! It went great and the students that attended loved the music." Associated Students of Sonoma State University
• "You were great! We'd like to have you back." -Management Biddle Ranch Vineyard, San Luis Obispo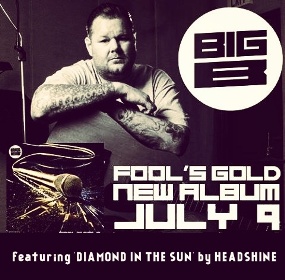 • "Headshine realize their dreams with chill, acoustic "Cali" rock. After being nominated for Best Acoustic Band for the OC Music Awards last year, Headshine embarked on a massive tour around the country which culminated with a show with The Wailers. Headshine, create music which conjures up these quintessential California moments with warm-bodied acoustics, Bob Marley-inspired reggae riffs, persuasive percussion, and a fearless fader scratching that gives their sound an understated edge.
Much like the typical native Californian, Headshine is a musical mosaic of melodies effortlessly melting into each other, supported by luminous lyrics prompting the listeners towards self-compassion and positive action. This sound transmuted into feeling is the kind of experience that has prompted many a youthful daydreamer into finding their own dreams with the peaceful churn of the Pacific Ocean as their soundtrack." 106.7FM KROQ
• "Headshine honors Bob Marley at Lobos. During this time the crowd grew and soon Lobo's was packed, unfortunately meaning that the band had to compete a bit with the chatter of hungry guests; but by the end of each song a wave of applause cascaded over the tables." Sonoma Star Newspaper, Northern California
• "We all loved them. I wish they lived closer so they could come to Truett Hurst more often. The folks visiting the tasting room really liked them as well. We had a good crowd for a Sunday." -Managment Truett Hurst Winery in Healdsburg, Nappa California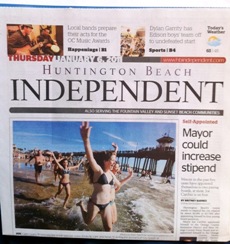 • "Headshine is one of four Huntington Beach or Sunset Beach acts nominated this year. Ashley Eckenweiler, a spokeswoman for the awards, said the recognition was invaluable to an up-and-coming band. "We're definitely exposing them to the right people in the industry," she said. "Anything can happen." - Headshine featured in front page article in HB Independent / LA Times
• "BMI singer/songwriter Headshine delivered a strong set at the January 11 OC Music Awards showcase in the Best Live Acoustic field of competition." BMI
• "The only thing more fun than riding Metrolink is the new music video about riding Metrolink. A song written by Ras from Headshine, one of Orange County's most popular local bands; "Catch a Ride on Metrolink" is an acoustical groove on the good vibes of taking the train. It features popular OC destinations near the Metrolink line, and even explains how to ride." Watch the new commercial featuring Headshine by OCTA / Metrolink
• "Headshine, played Whitworth University in the Hixson Union Building Multipurpose Room on Wednesday, Oct 14. Between every song, they shared a story behind why they wrote it or decided to play it. Overall, their inspirations came from several different places. One song, "Go with the Flow," was written after an awful river float experience on their trip from Idaho to Utah. What was supposed to be a peaceful river excursion quickly turned into a not so pleasant situation, but it inspired them to write a song about it. "Rivers just show you something about yourself," RAS said. Their witty banter between songs kept the audience engaged and made for a more intimate setting. Their stage presence was very relaxed, and it was obvious they enjoyed playing and interacting with the audience." -Whitworthian, Spokane Washington
• "They were great, and people definitely liked them." -Talent Buyer, Soho Restaurant & Music Club, Santa Barbara
• "The show went really well. People really seemed to enjoy his music and it was a beautiful day on the patio. I would like to have him come back and play the next time he is in town. -Management Mr. Rick's, Avila Beach
• "Everyone was raving about how much fun they had and many folks mentioned that they would love to have them back. Therefore, so would I. Keep me in mind for any other shows rolling through." -Management Gracies, Salt Lake City Utah
• "They were fabulous and we will certainly use them for future events!" -Management of Villa San Juliette Winery, San Miguel
• "I saw you at HOB San Diego a few months ago and thought you sounded great." -General Manager of House of Blues Anaheim
• "They were amazing." -Talent Buyer On The Rox, Roxy Theatre Hollywood

• "Headshine represents a good vibe when things automatically click and the moment is just right. It's like catching the perfect wave - the feeling of being in-sync with yourself and the elements. This synchronizing of sound and style is felt throughout the (Better Things) EP. RAS sings like an artist who has been through a lot and is only beginning to bare all. The Huntington Beach singer/songwriter has cultivated a surfer/acoustic sound with a touch of reggae and California sunshine. With the backing of major-label producer, Jim Perkins and with the premiere of his first single "Better Things" on San Diego's 91X, things are definitely looking up." -Performer Magazine