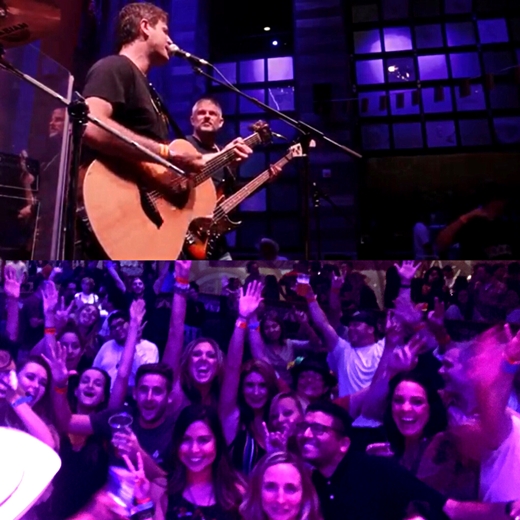 Upcoming Shows: Get Concert Tickets
• Dec 6, 2018 @ Downtown LA Concert Series, Iron Triangle Brewery
• Nov 17, 2018 @ Island's Top 20 Radio Show, Hawaii
• Nov 15, 2018 @ LA Live, Downtown Los Angeles - Sold Out
• Nov 9, 2018 @ 101.5FM KOCI Lunch Box Rock Show, Orange County
• Nov 4, 2018 @ Marina Del Rey Harbor - Sold Out
• Oct 28, 2018 @ LA Reggae Boat Cruise, Los Angeles - Sold Out
• Oct 12, 2018 @ Newport Beach Pier, Balboa Peninsula
• Oct 6, 2018 @ House of Blues, Anaheim
• Sept 23, 2018 @ Dana Point Harbor, Reggae Sundays
• Sept 20, 2018 @ Downtown LA Concert Series, Los Angeles
• Sept 15, 2018 @ San Diego Harbor, Reggae Boat Cruise - Sold Out
• Sept 8, 2018 @ Paso Robles Concert Series, Villa San Juliette Vineyard
• Sept 7, 2018 @ San Clemente Pier, Reggae Night - Sold Out
• Aug 26, 2018 @ Reef Resort Ocean Deck, Catalina Island
• Aug 25, 2018 @ Catalina Island, Reggae on the Beach
• Aug 14, 2018 @ NorCal Reggae Concert at Nelson Park, Brookside
• Aug 12, 2018 @ Dana Point Harbor, Reggae Sundays
• Aug 11, 2018 @ Los Angeles Reggae Boat Cruise - Sold Out
• Aug 5, 2018 @ Reef Resort Ocean Deck, Catalina Island
• Aug 4, 2018 @ Catalina Island, Reggae on the Beach
• Aug 3, 2018 @ San Clemente Pier, Reggae Night - Sold Out
• July 28, 2018 @ Pacific City Concert Series in HB after US Open Surf Contest
• July 7, 2018 @ Terranea Resort Concert Series, Palos Verdes - Sold Out
• July 1, 2018 @ Dana Point Harbor, Reggae Sundays
• June 15, 2018 @ Reggae Night, Avila Beach
• June 15, 2018 @ Avila Beach Pier Summer Concert Series with ALT 93.7FM
• June 2, 2018 @ Orange County Reggae Night, San Clemente
• May 25, 2018 @ One World Music Series, Santa Monica - Sold Out
• May 19, 2018 @ San Clemente Pier, Reggae Night
• May 16, 2018 @ Downtown Los Angeles Concert Series, Los Angeles
• May 12, 2018 @ Los Angeles Reggae Boat Cruise - Sold Out
• May 5, 2018 @ House of Blues, Anaheim
• April 22, 2018 @ Huntington Beach Pier, Earth Day
• April 7, 2018 @ Reggae Night, San Clemente Pier - Sold Out
• March 24, 2018 @ San Diego Harbor, Reggae Boat Cruise - Sold Out
• March 11, 2018 @ Marina Del Rey Harbor
• March 3, 2018 @ Big Bear Mountain Resort, Air & Style Party - Sold Out
• Feb 25, 2018 @ Oak Mountain Concert Series
• Feb 18, 2018 @ Los Angeles Reggae Boat Cruise - Sold Out
• Feb 8, 2018 @ Downtown LA Concert Series
• Jan 25, 2018 @ Anaheim Convention Center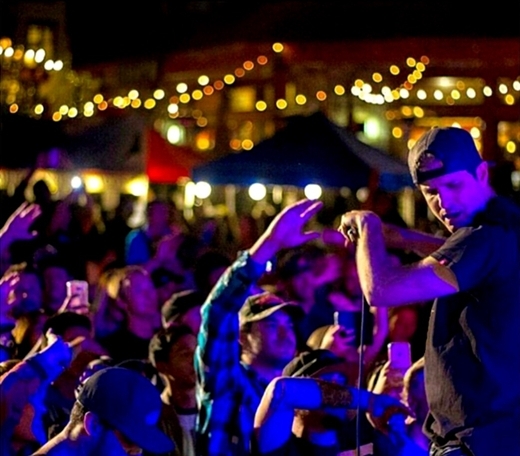 Recent Festivals & Live Concerts
• House of Blues Anaheim with The Wailers & Headshine
• Humboldt Hoptoberfest, Perigot Park with 104.7FM
• Cher-Ae Heights Casino, Trinidad
• Mammoth Reggae Festival with Tribal Theory, Hirie, Headshine
• New Years Eve @ Hilton Bayfront with Big Night San Diego, 91X
• Chillin Music Fest, Tampa Florida with O.A.R, Ballyhoo, Supervillains, Stick Figure
• Maui Reggae Boat Cruise, Wailuku Hawaii
• Wailea Beach Resort, Maui Hawaii
• Hall of Champions, San Diego Winter Brew Fest with FM94/9
• Mt. Laurel Performing Arts Center with Ziggy Marley & Headshine in Pennyslvania
• Watkins Regional Park Reggae Concert, Washington D.C.
• Newport Yachting Center with Ziggy Marley & Headshine in Rhode Island
• Mile High Station at Summer Brew Fest, Denver Colorado
• Sundance Film Festival, Park City Utah
• Park City Concert Series, Silver Star Resort, Park City Utah
• Palms Casino Resort in Las Vegas with Natty Vibes, Headshine
• House of Blues Anaheim with Headshine & Katchafire from New Zealand
• Roq N' Surf Concert Series, The District in Tustin with 106.7FM KROQ
• Belly Up in Solana Beach with English Beat, Headshine
• Green Valley Ranch Resort Casino, Reggae Pool Party, Las Vegas Nevada
• Saint Rocke in Hermosa with English Beat, Headshine
• Oregon Brew Festival in Gold Beach with 92.7FM
• Seattle Summer Concert Series, Washington
• Downtown Bellevue Concert Series, Washington with 98.9FM
• Silvan Ridge Amphitheater, Eugene Oregon
• Fort Mason Center, San Francisco Brew Fest with 107.7FM
• Soho Restaurant & Music Club, Santa Barbara
• House of Blues Anaheim with The Original Wailers & Headshine
• US Open of Surfing @ Hilton Resort in HB with Surfrider Foundation
• OC Weekly Summer Carnivale, District in Tustin with 106.7FM KROQ
• Saint Rocke in Hermosa with Sashamon & Headshine
• House of Blues Mandalay Bay Casino, Las Vegas
• Hops in Humboldt Festival, Rohnert Park hosted by 93.1FM KSLG
• Sandbar Reggae Night, Santa Barbara
• Morro Bay Beer Festival, Tidelands Park
• Skirball Cultural Center, Los Angeles
• Doheny Surf Festival, Dana Point with Headshine, Common Sense
• Woodland Park Concert Series, San Diego
• Taste of Ladera with Lit, The English Beat, Headshine
• LA Beer Week Festival, Exposition Park with 100.3FM
• Catalina Island Reggae on the Beach
• Reef Resort Ocean Deck, Catalina Island
• M Resort in Las Vegas, Nevada
• House of Blues Anaheim with Less Than Jake, The Supervillains, Headshine'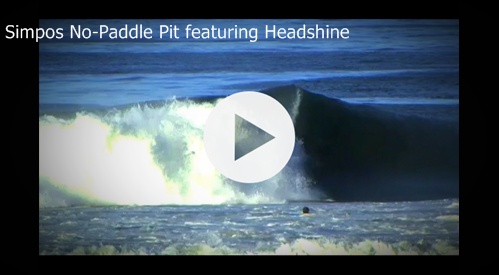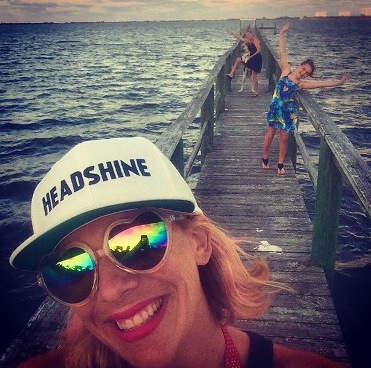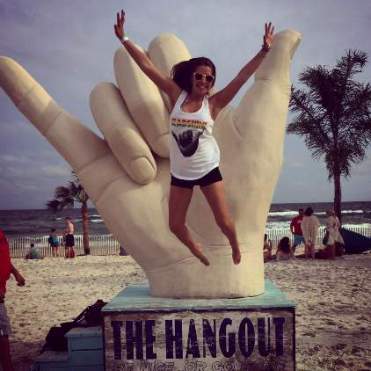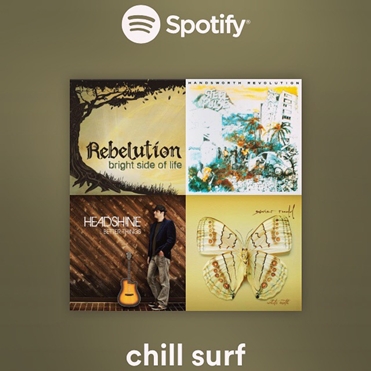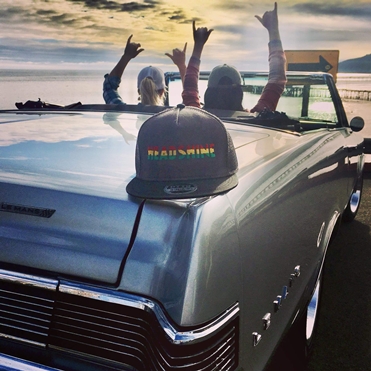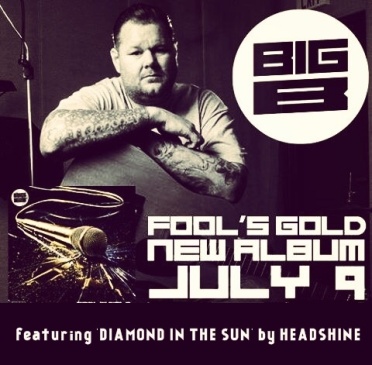 Instagram | Twitter | Facebook | Spotify | iHeartRadio | Amazon | Apple | Google Play
Biography: "Headshine realize their dreams with chill, acoustic Cali rock. After being nominated for Best Acoustic Band for the OC Music Awards last year, Headshine embarked on a massive tour around the country which culminated with a show with The Wailers." A song that RAS wrote, sang and played on acoustic guitar caught the ear of producer Jim Perkins (Big B, Scott Russo, Dirty Heads, Cisco Adler, Kaleo of Pepper). Jim showed the one-take demo to his business partner along with some other close friends in the music industry. For some reason, they wanted to hear more.
Headshine's debut record "Better Things" premiered on 91X in San Diego and is currently # 2 on Spotify's chill surf chart with Rebelution, Ziggy Marley, Slightly Stoopid, Stick Figure, Pepper, and catches the attention of CBS radio. "Headshine, create music which conjures up these quintessential California moments with warm-bodied acoustics, Bob Marley-inspired reggae riffs, persuasive percussion, and a fearless fader scratching that gives their sound an understated edge. Much like the typical native Californian, Headshine is a musical mosaic of melodies effortlessly melting into each other, supported by luminous lyrics prompting the listeners towards self-compassion and positive action. This sound transmuted into feeling is the kind of experience that has prompted many a youthful daydreamer into finding their own dreams with the peaceful churn of the Pacific Ocean as their soundtrack." KROQ
Word of mouth kick-started the southern California artist to the national stage. Headshine has opened for Ziggy Marley, Jamaican reggae-legends The Wailers, The English Beat, Less Than Jake, The Original Wailers, Lit, Katchafire, Ballyhoo, Stick Figure, The Supervillains, Natty Vibes and more.
Headshine's rise from bonfires and beer to the House of Blues with legendary acts is now captured in the new single "Here and Now" by producer Lewis Richards (Dirty Heads, Sugar Ray, Sublime). Fans can enjoy watching California's rock & reggae artist come to life in a new music video 'Here and Now' premiering in Autumn 2018. With a touch of reggae and California sunshine, the Huntington Beach singer/songwriter has cultivated a surfer/acoustic sound called Headshine; and it's what happens when something comes alive inside and begins to radiate. One moment you're singing along and the next thing you know you're at a show. Listen to the music and your head will shine.
Headshine recently reached a quarter million plays on Soundcloud and this week is # 5 on Top 20 Hawaii Radio Chart. You can find our cds Here and Now, All Are One, Trust the Vibes and Diamond in the Sun at our shows & online. One of our songs "Diamond in the Sun" co-written by RAS, Big B and Jim Perkins is also featured on Big B's album Fools Gold now in stores nationwide with the Dirty Heads, P!nk and Slightly Stoopid. Headshine is now playing shows up and down the coast. Come say hi on Instagram, Facebook, Twitter and Tumblr. We love meeting our fans at concerts, so come hang out and check out the new shirts, hats and cds.
Win Seats: LA Reggae Boat Cruise features Headshine on Oct 28 in Los Angeles. For a chance to win two seats, download our music on iTunes, Amazon or Google Play, and post a photo or video clip on social media.
"Here and Now" by Headshine NEW!
CD: • Now at Concerts • Amazon • Google Play • iTunes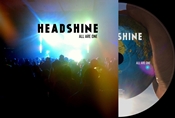 "All Are One" by Headshine
CD: • Amazon • Google Play • iTunes
"Trust the Vibes" by Headshine

CD: • Amazon • Google Play • iTunes
"Diamond in the Sun" by Headshine

CD: • Amazon • Google Play • iTunes

"Better Things" by Headshine

CD: • Amazon • Google Play • iTunes
Upcoming Shows: Get Concert Tickets

New Music: Listen / Buy CD's

Radio Stations / Talent Buyers: Reviews

Media Highlights: National Press

Contact Management: Booking
• Ras backstage with Al Anderson (original guitarist Bob Marley and the Wailers)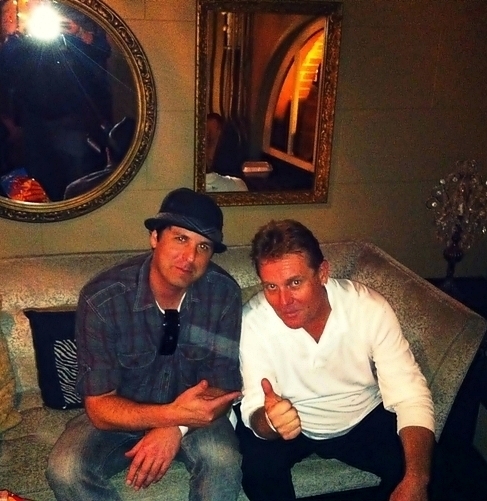 • Ras from Headshine backstage with Dave Wakeling from The English Beat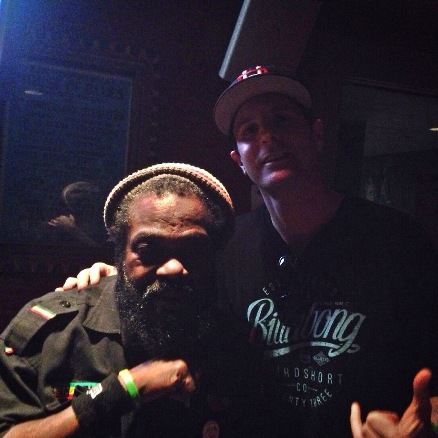 • Ras from Headshine and Aston Barrett (original bassist for Bob Marley & the Wailers)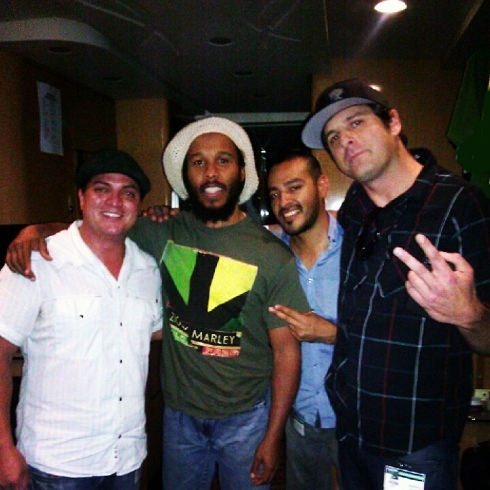 • Headshine on tour with Ziggy Marley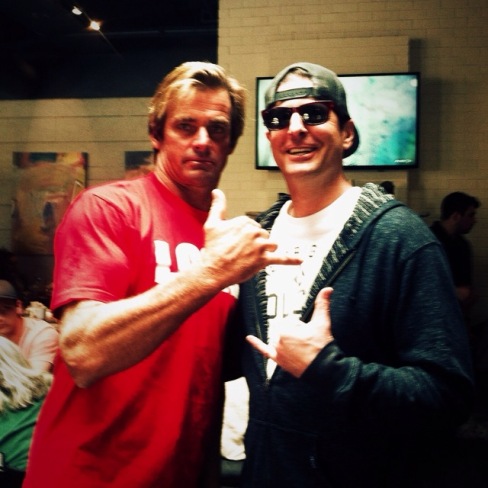 • Surf legend Laird Hamilton and Ras from Headshine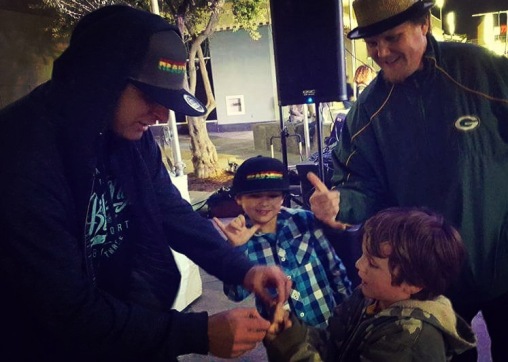 • Our band has the best fans. Come hang out with us at the next show